Green Programs at the Sheraton Salt Lake City Hotel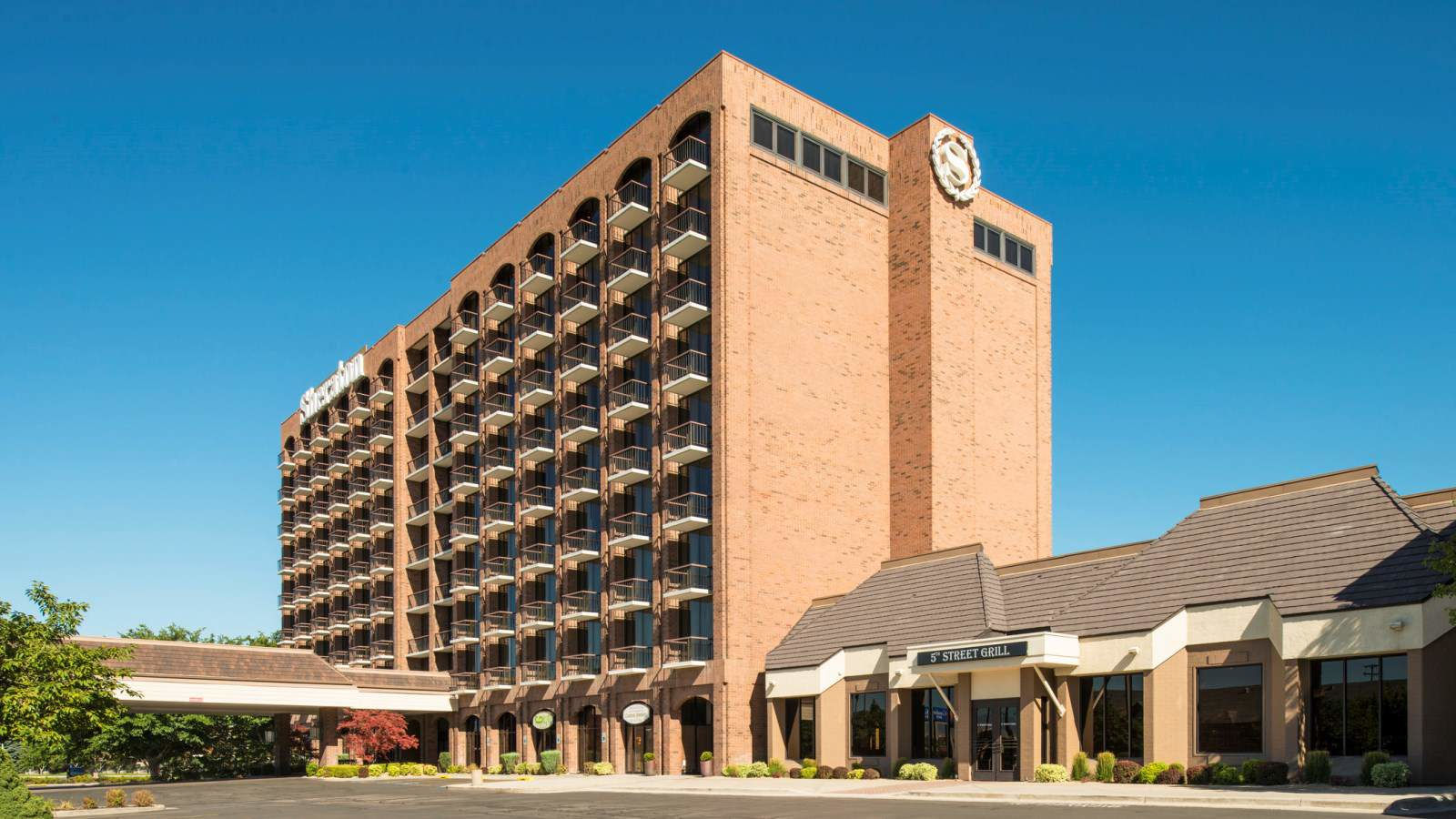 The Sheraton Salt Lake City Hotel is dedicated to doing everything we can to minimize our impact on the environment. We proudly offer many "environmentally-friendly" programs including high-efficiency lighting and green housekeeping.
Energy & Water Conservation:
High-efficiency lighting in guestrooms
High-efficiency lighting in public areas
Water conserving fixtures
Smart irrigation practices
Make A Green Choice program rewards guests for choosing to conserve natural resources in their guest room
Waste Minimization & Environmentally Responsible Purchasing:
Recycling
Dumpster monitoring
Elimination of Styrofoam packaging
Environmentally preferred suppliers
Environmentally preferred products
Amenity management
Alternatives to plastic bottled water
Sustainable food and beverage options
Enhanced Indoor Environmental Quality:
Green Housekeeping
Integrated pest management practices
Low-emitting materials, such as paints, flooring and furniture
Raising Awareness:
Property-level Green Council
Sustainable Meetings Practices
*Please note that some of the sustainability initiatives above may be in process of being implemented and may not be available in some areas of the facility.
Make A Green Choice to conserve water, energy and other resources; it is rewarding for you and great for the environment. Enjoy a $5 voucher at participating food and beverage outlets or 500 Starpoints® awarded at check-out for each night you decline housekeeping (except day of departure).
It feels good to conserve. Make A Green Choice.

To participate in the Make a Green Choice program, please tell us at check-in or look for the doorhanger in your guestroom.
See what a difference a night can make!
Save Water
37.2 Gallons*
37.2 gallons is 596 cups, enough for 1 person to drink almost 2 cups per day for a year.
Save Electricity
0.19 KWH*
That's enough to run an Energy Star-rated laptop for 10 hours.
Save Natural Gas
25,000 btu*
Enough energy to heat a 400 square foot room at 70°F for 4 hours - when it's 10°F outside.
Save Chemicals
7 oz*
Fewer chemicals equals less toxicity in the environment. And that's good for everyone.
*All amounts estimated based on average guestroom size and materials usage.